December 29, 2007 in Uncategorized
Beautiful Jodelle would like to wish you all a Happy New Year may you all have wonderful year and all get what you want.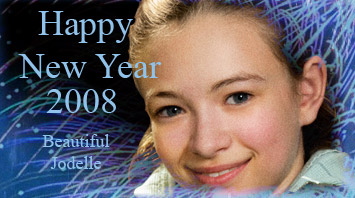 The internet is still one of the many things I still have not gotten turned on yet. I should have it back sometime in January. That when I will apply the updates that I have done. Be sure to check back in January for it, it is a pretty big update with lots of stuff.